Thurston Machine Co Ltd's skilled assembly team has over 80 years of combined experience in providing premium millwright services with a vast understanding of upper assembly techniques. Our team has taken their skills all over the world to perform assembly for our customers.
On location, we have a clean and modern staging bay with indoor and outdoor space. The assembly department works in a 70,000 sq. ft. bay and can handle a piece of equipment of up to 80 tons. Our services include mechanical assembly, hydraulic piping and testing, and electrical and grease systems. We also have an excellent teardown, inspect, and rebuild program. We house a 400-ton by 20 ft. long horizontal press used for removing gears, wheels, and bearings and can perform dual crane lifts.
We are proud of our clean and modern assembly bay, with a hydraulic power unit of 3600 PSI, and many electrical transformers, to meet our customers' power requirement needs to adjust voltage. We use the latest technology through induction heaters for heating components for installation on high precision fits. We also have on-site a FaroArm portable Coordinate Measuring Machine (CMM) for product testing and quality control. Visit our Quality section for a full list of all our certifications and standards as part of our testing and quality assurance package.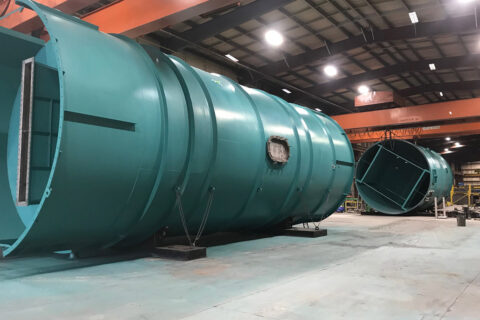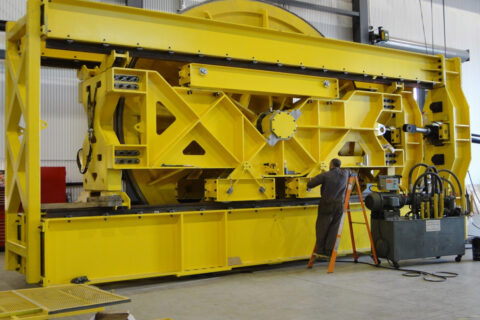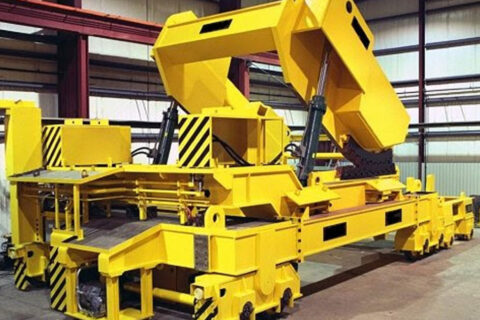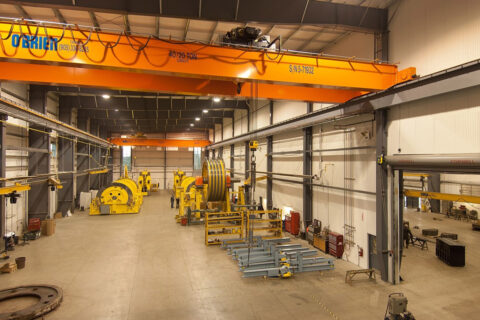 Transportation
Our in-house dedicated fleet of transportation vehicles are ready for delivery. Our team has experience in cross-border logistic project solutions throughout North America.
Trucking facilities for pick-up and delivery
One (1) 2006 International Tractor Trailer c/w 48 ft. flatbed trailer - 48,000 lb. capacity
Two (2) Ford F-150 Pickup Trucks
SOLUTIONS MADE SIMPLE
Contact us today for our turnkey services for all your manufacturing needs.