Our valued customers can rely on our trusted machinists with over 200 years of combined experience to provide precision quality every time. Our diverse machining capabilities and capacity can handle any size or shape of project. We ensure there is never any productivity time lost in our machine bay through rigorous quality control and preventative maintenance on all our equipment. Our machine bay houses six TOS WHN boring mills, three Mazak machines for live tooling and milling, and numerous manual boring mills and lathes to ensure there is always the necessary equipment to meet customer deadlines. We also implement a two or three-shift operation schedule to work around-the-clock in order to deliver on time, every time.
Our machine shop is 35,000 sq. ft. with a 40-ton lifting capacity. We are capable of machining to high tolerances to create a precision finished piece. Thurston Machine Co Ltd also takes pride in our state-of-the-art dedicated room for our machine tools. Our tool room creates efficiencies in our process, saving our customers on time and costs, by creating tooling carts for each machine based on current production requirements and with a dedicated calibration station to ensure accuracy in testing the equipment.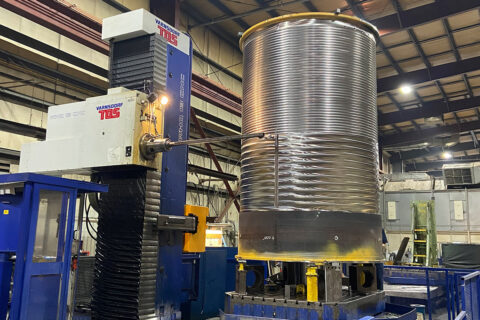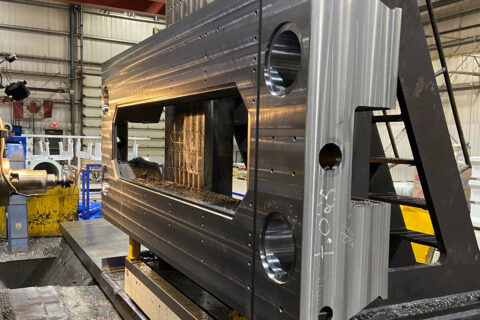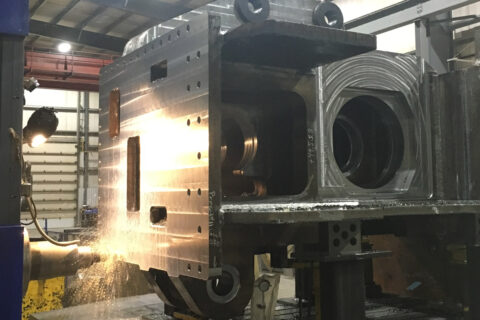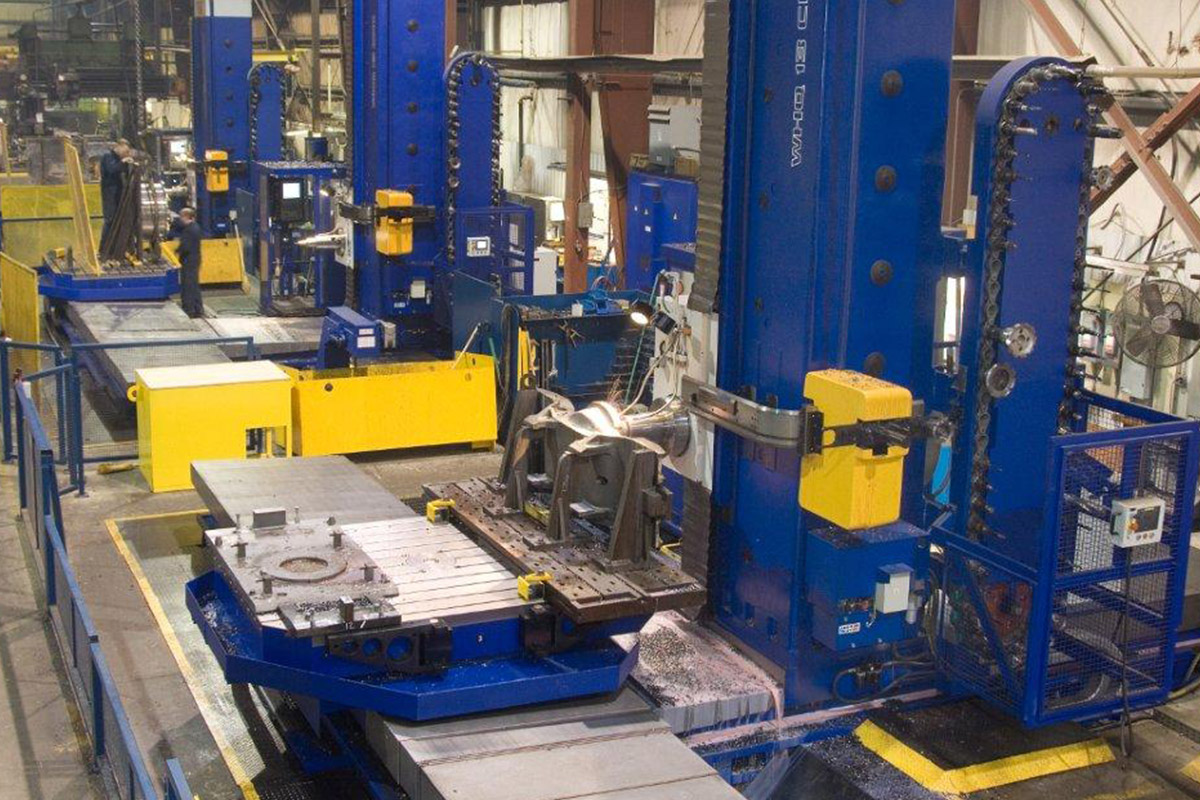 Boring Mills
One (1) x TOS WRD - 150(Q) CNC Horizontal
315" x 118" x 39" complete with a 30-ton Rotary Table with programmable right angle head
Six (6) x TOS WHN - 13.8 CNC Horizontal Boring Mill
197" x 118" x 79" complete with a 12-ton Rotary Table
One (1) x Mazak Integrex 500H
Mill/Turn with live tooling
Turning capacity up to 28" diameter by 62" between centres
One (1) x Mazak (QTN) Nexus 350
Lathe with live tooling
Turning capacity up to 18" diameter by 50" between centres
One (1) x Mazak (VCN) Nexus 510
Milling machine
Table capacity up to 40" x 20"
Manual Equipment
Floor Type Boring
One (1) x 6" Horizontal Floor Type Boring Machine
With 20' travel with digital readout
Complete with a 16-ton rotary table
Table Boring
Four (4) x 4" Horizontal Rotary Table Type Boring Machines
60" x 49" with digital readout
Lathes
Four (4) x Engine Lathes
Up To 45" swing over the carriage and up to 26' between centres
SOLUTIONS MADE SIMPLE
Contact us today for our turnkey services for all your manufacturing needs.