At Thurston Machine Co Ltd, we are committed to the health and safety of our employees and always seeking new applications and practices to improve our environmental footprint. That is why our paint, blast and coatings team has moved from traditional sandblasting for surface preparations to using a steel grit blasting media with a full media reclaim system. This system allows for substantial savings to the customer while significantly reducing hazardous waste, benefiting the environment. Steel grit media is softer than other media and much less likely to fracture upon contact, creating less waste, and effectively cleaning a surface on its first pass, saving time and effort.
In addition to our high-performance surface preparation system, we have state-of-the art spraying equipment in our paint booth. We are capable of applying a wide range of protective coatings such as alkyd enamels and primers, high-build epoxy, inorganic and organic zinc coatings. Our paint booth has a 1.5 million BTU furnace allowing for faster curing and better adhesion than our competitors.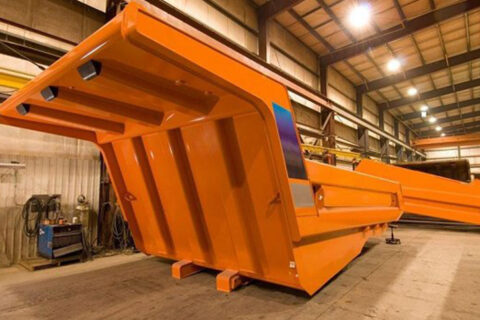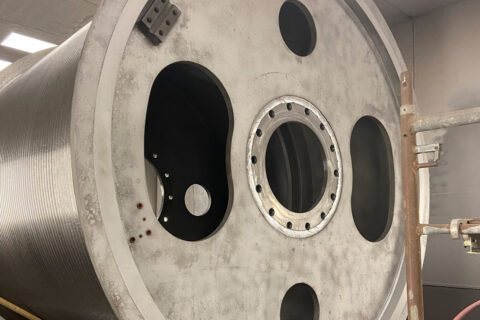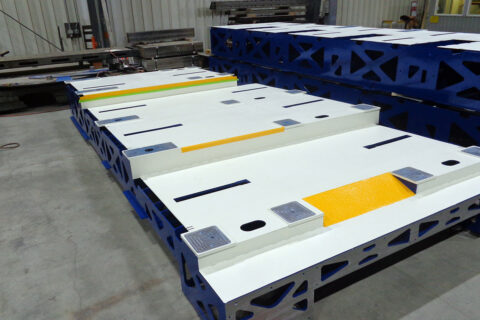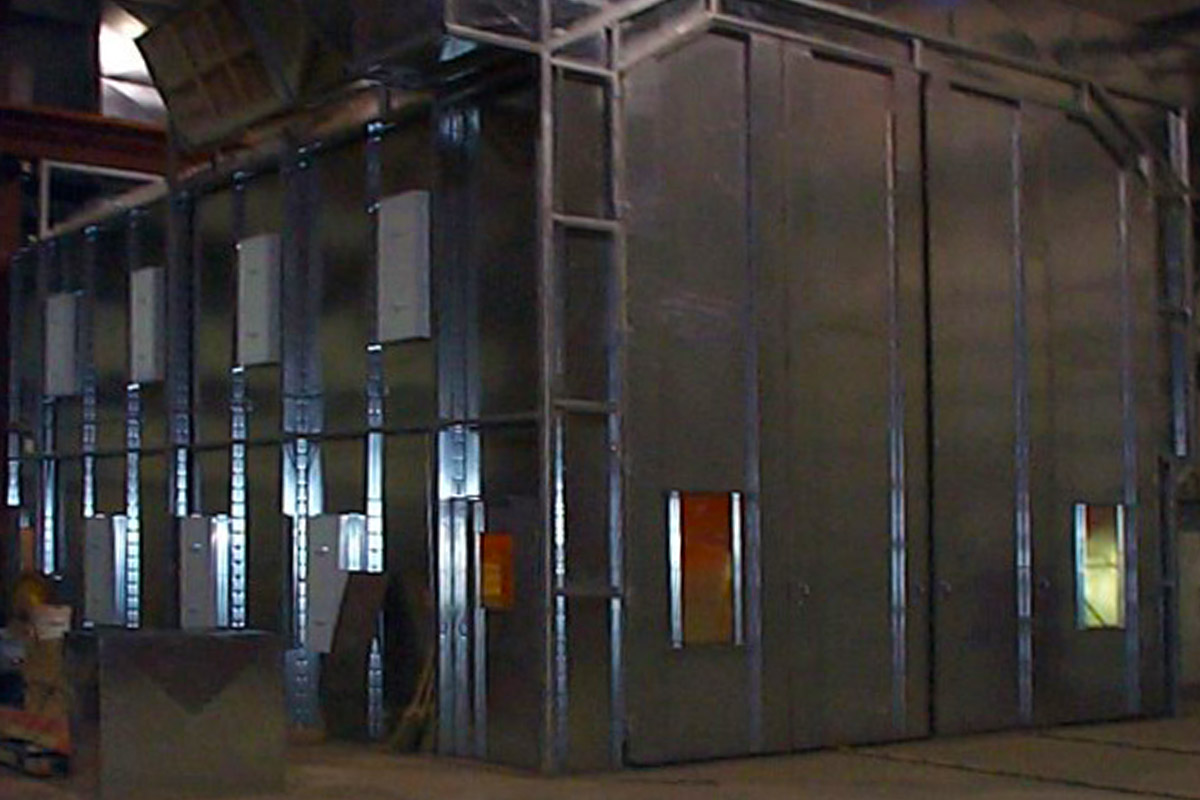 Paint, Blast and Coatings Equipment and Technology Specs
Paint booth dimensions: 24 ft. wide x 31'6" ft. deep x 21 ft. high
40 ton weight capacity
Steel grit blasting media with full reclaim system
Surface Preparation (SP) Blast Profiles: in-house equipment to measure different blast profiles
Protective coatings we apply: Alkyd Enamels and Primers, Epoxy High-Build, Inorganic Zinc, and Organic Zinc coatings
SOLUTIONS MADE SIMPLE
Contact us today for all your paint, blast and coatings needs.